CORONAVIRUS / UPDATE 28.03.2020 / Moving To Slovakia is translating for you, foreigners in Slovakia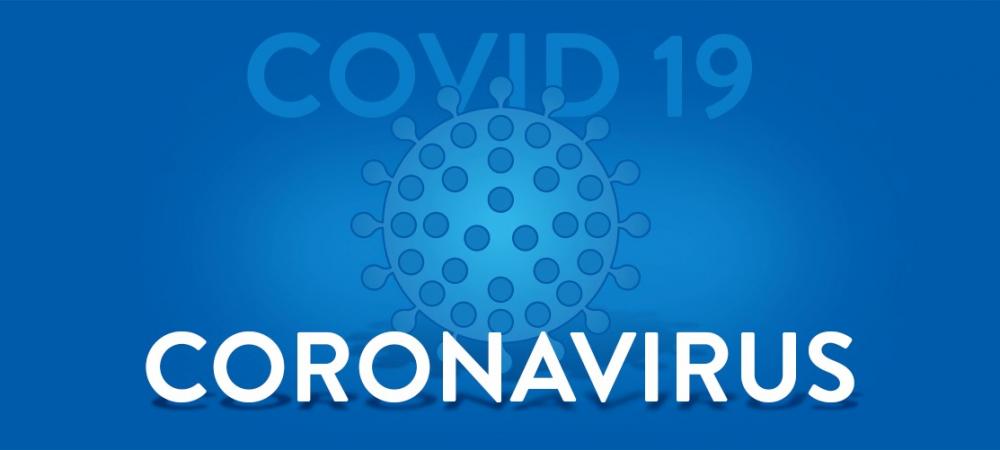 28 March, 2020
Source: FB Polícia SR / Translation: Xenia K.
Articles related to Coronavirus situation in Slovakia are translated from official public sources, we are not the authors of the content.
Please forgive us any grammar inaccuracies. Due to lack of time, these articles are not proofread by a native English speaker. Thank you for understanding.
Source: Police of the Slovak Republic – FB post dated 28 March, 2020
Coronavirus in Slovakia:
New measures taken by the Central Crisis Staff.
All the information in one place.
We ask you to read this status and share with all your friends. We receive a lot of private messages, not all of them can be answered.
You will very likely find the answer to your question in this status.
Please note that the police force is not competent to answer a number of your questions as they fall under other institutions´ competence.
Today, 28 March, the Central Crisis Staff has taken further action on Coronavirus:
Emergency pharmacies and veterinary clinics remain open on Sundays.
Stores are required to ensure that either desinfection of hands or disposable gloves are available at the entrance. They also have to ensure sufficient spacing between people – 2 meters. A limited number of people is allowed to be in the store at the same time – 1 person per each 25 m2.
The following types of stores may also be open, in addition to the stores open already now:
Optics

Rental companies

Technical Inspection and Emission Control Stations – STK

Computer and telecommunication service providers

Lawyers and Notaries offices

Sale /Service of keys

Waste collection yards

Haberdasheries

Sale /Service of bicycles

Horticulture and garden equipment stores

Sale of construction materials

Hardware stores

Paint color shops
Coronavirus state website with updates on number of infected people:
Continuous update on number of infected with their location on the map of Slovakia:
https://portal.minv.sk/covid19map/
We encourage senior people to stay at home. Ask your family, neighbours or directly your municipality to do the necessary shopping for you. If this is not an option for you, do the shopping between 9-12 a.m. Masses will be broadcast daily on the RTVS1 channel.
Bear in mind that the risk of fatal outcomes for seniors is much higher.
The exception for truckers is valid for the next 2 Sundays (29.3. and 5.4.2020).
DO NOT FORGET ABOUT OTHER EMERGENCY MEASURES:
Every person in Slovakia must wear a face mask outside their home.

At least 2 meters distance from each other in public and in stores has to be kept.

On Sundays, also the stores which can be open currently, will be closed.

Elderly people can shop between 9-12 a.m., let them do so.

Legal deadlines accross Ministries are suspended.

Distraints are suspended by the end of April 2020.

Some hospitals are guarded by cops and soldiers.

All public events continue to be prohibited.

Free train tickets for students are temporarily cancelled.
THE SITUATION ON THE BORDERS WITH NEIGHBOURING COUNTRIES AND INFORMATION FOR THE COMMUTERS
Current status as of the moment of publishing this post:
For the latest development, please follow the webpage of Ministry of Foreign Affairs.
ENTRY TO THE TERRITORY OF SLOVAKIA FOR FOREIGNERS
COMPULSORY QUARANTINE AND REPORTING OF IRRESPONSIBLE PERSONS
Compulsory 14-days quarantine applies to persons who were abroad and returning to Slovakia after 12 March 2020.
Only citizens of Slovakia with permanent or temporary residence are allowed to cross the slovak borders at the crossing points.
Foreigners may enter Slovakia by way of exception, the details to be checked here:
https://www.mzv.sk/cestovanie/covid19/vstup-cudzincov-na-uzemie-sr-pocas-mimoriadnej-situacie
Translation of the information from the above link:
Due to the threat to public health and the necessity to adopt measures under the Civil Protection Act, the Government of the Slovak Republic declared an emergency situation on the territory of the Slovak Republic on 11 March 2020. On 12 March 2020, the Central Crisis Staff of the Slovak Republic also adopted certain travel restrictions as a consequence of COVID-19.
From 13 March 2020, entry of foreign nationals into the territory of the Slovak Republic is not allowed, except for the following cases (the obligation to stay in quarantine and to follow other measures remain unaffected):
1. foreigners - close relatives to a Slovak citizen - spouse, minor children, parent of a minor (the minor or the spouse do not have to accompany the foreigner). The relationship is proven by presenting a birth certificate, a marriage certificate (simple copy suffices). The documents issued in a foreign language have to be translated and translation has to be presented along with the original document during the inspection.
2. foreigners who have a valid residence permit in Slovakia - this shall be proven by a residence permit card, residence permit document or residence registration confirmation.
3. foreigners who have a permanent or temporary residence in a border area of a neighbouring country, who regularly commute to work to Slovakia, this shall be proven by presenting a confirmation from the employer.
4. staff of diplomatic missions, their close relatives (spouse, minor children), staff of EU institutions and organizations, international organizations, for the purpose of a necessary trip to Slovakia. Upon entry they shall present a diplomatic passport, business passport or an official passport.
5. persons who have been granted a local border traffic permit, and who will enter the Slovak territory through an external (Slovak-Ukrainian) border.
6. entry to the Slovak territory is allowed also to all foreign freight transport drivers who have CMR loading confirmation, as well as to unloaded vehicles for the purpose of loading goods or transit through the territory of the Slovak Republic (the driver of an unloaded truck must prove the purpose in a reliable manner).
Quarantine violations have to be reported to local numbers 158 or 159. The police force has handled more than 300 cases of quarantine violation so far.
For natural persons, the penalty for breach of regulations amounts to 1.659€, whereas for legal persons it makes 20.000€.
Other information on Coronavirus regulations for foreigners to be continued...