Foreigners in Slovakia Are Obliged to Report the Place of their Residence while Staying at a Private Property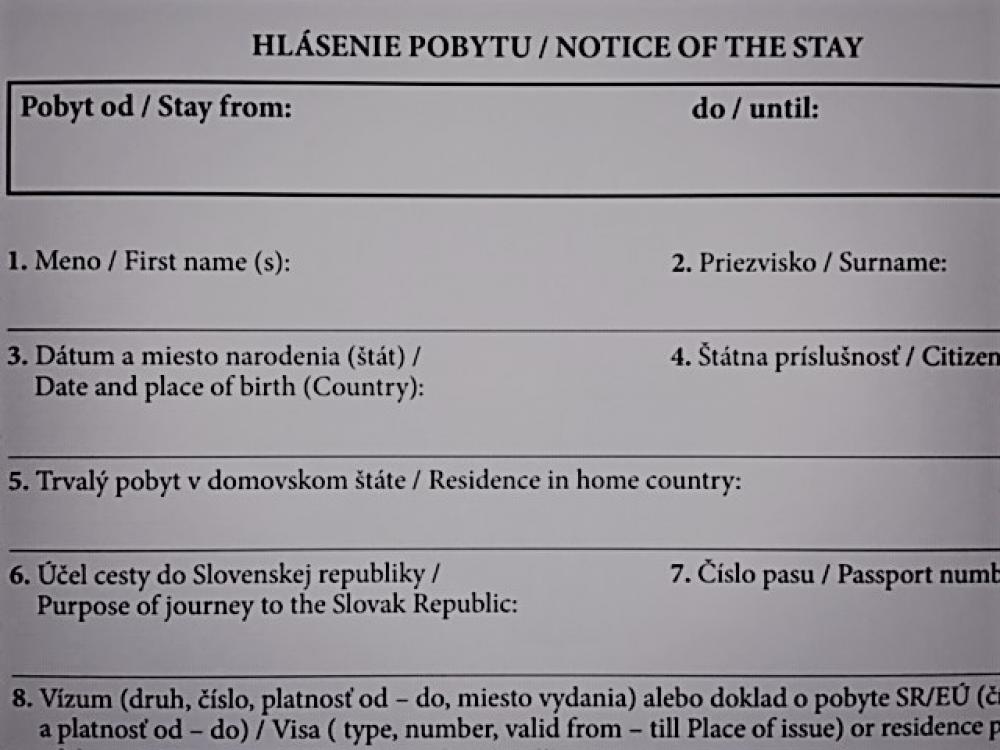 During your relocation to Slovakia, you might focus to get a residence permit, fix the health insurance or sign an employment contract in the first place.
You might not know that you have an obligation to report a place of your residence in Slovakia while staying at a private property (other than hotel/dormitory or similar).
This obligation has nothing to do with the process of obtaining the residence permit, it is simply another item on a Relocation To Do List (or another bother, if you like…)
Non-EU nationals need to fulfill this obligation within 3 days and EU-nationals within 10 days from entering Slovakia.
The form to be filled in can be downloaded here:
http://www.minv.sk/?hlasenie-pobytu-1
Yes, we do agree, there are many things you need to arrange while moving to Slovakia as a foreigner, anyway, when you are fast enough with the documents, ideally you would go to the Foreign Police Department only once – when applying for the residence permit and the "Notice of the Stay" can be submitted on this occasion.
If you need any additional assistance, we are happy to help. Get in touch.