How To Rent Accommodation in Slovakia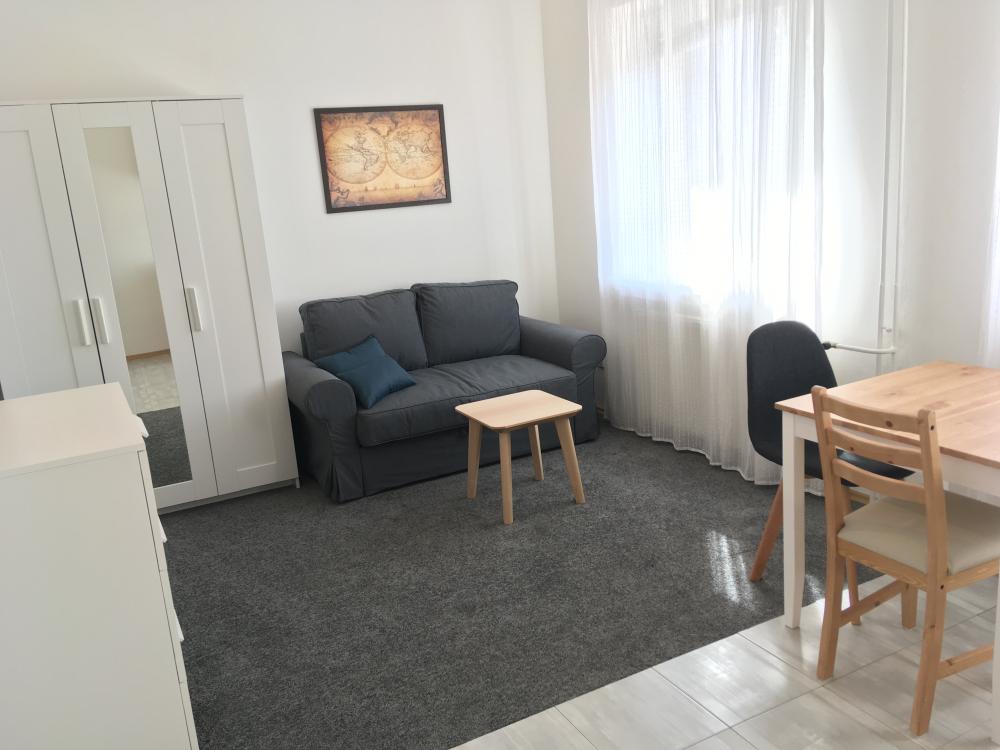 Finding shelter in a foreign country is one of the first challenges expatriates have to face.
And we have to say, it is a big one.
The market, the price ranges, and the practices are unknown, so it is very difficult to manage expectations.
Here are some tips on how to approach this challenge in Slovakia.
As a first step you should be very clear about your preferences - what, where and for whom.
If your preference is "find anything for the first month and then I will see" – opt for a hotel, dormitory or Airbnb, as there are almost no places available for short term rent in Slovakia.
Location is a very important factor. Big cities in Slovakia suffer from traffic jams during rush hours.
It is good to know where your work-place will be located and try to find a flat as close as possible to there, or somewhere with good public transport connections.
You will also need to consider the size of your future flat.
In Slovakia we use the number of rooms as an indication of size instead of the number of bedrooms. If you find an ad offering a 2 room flat, it basically means, the flat will have a living room and 1 bedroom. This is important to know in case you want to rent a fully furnished flat, as the living room may not be equipped with a sleeping bed, just with a sofa.
Very often a person wants to rent a place with one room only. You may encounter the following options:
Studio (in Slovak "garzonka") – which means kitchen, living room and bedroom all in one, separate bathroom with toilet and shower.

1 room flat – separate kitchen, living room and bedroom in one, separate toilet and separate bathroom, sometimes with a bathtub.
When you want to rent a fully furnished flat, check what that specifically means in that case, as the landlords may have a totally different opinion than yourself on what a fully furnished flat means.
Landlords need to know how many people will be living in the place, whether you have any pets and whether the tenants are smokers.
You, as a future tenant, may be interested in whether you are allowed to sublet the flat to other flatmates and if yes, under which conditions.
It is important that you ask the following questions before making a decision:
Do rental costs include utilities such as electricity, water and gas, how much are they in total and do I need to register with the utility providers? Are rents normally paid monthly?
Is an internet connection available and is that price included in the rent or not?
Is there central heating or is the flat equipped with it´s own heating device? This is important information for winter-time. Winters in Slovakia can be harsh - minus 10 degrees Celsius is not exceptional. In case your flat is equipped with it´s own heating device, you need to learn how to switch on the heating and regulate the temperature. With central heating it is easier, however less comfortable, as somebody else decides when to put the heating on.
Is air conditioning available? Sometimes, flats on top floors, or flats with windows oriented to the south/west, can become uninhabitable during a hot summer.
Check any balconies properly as there has been a case where the client became ill due to the presence of massive pigeon nests on a balcony which was not inspected before the contract was signed.
Some of the flats do have cellars - it is good to know if one is available, in case you want to store bigger items (bike, ski, suitcases etc.). If available, make sure you check the condition of the cellar too, and is it included in the rent price?
If you are a car driver, are there any assigned parking lots available with the place and is the usage of those included in the rent?
Bear in mind, there is always a discussion around commisions and deposits.
Generally, if you hire a real estate agent to find you a place, you should pay him a commission, which is usually equivalent to 1 month´s rent. Sometimes the landlord places the order and he wants to share the commission with the tenant. Commissions in general are subject to mutual agreement between yourself, the real estate agent and the landlord.
It is very common that the tenant is asked for a deposit. It is a fixed sum (can be 1 month rent) which is to be paid upfront along with the rent for the first month. This deposit is supposed to cover any damages made on the property during the rental period. If there is no damage, the deposit is to be returned back to the tenant in full upon termination of the rental.
To sum up, you can pay 3 times the monthly rent at the beginning: 1x as commission to the real estate agent, 1x as a deposit and 1x rent for the month. This is why people tend to bypass the real estate agent and to rent the property directly from the landlord.
As far as Rental Agreement concerns, we do recommend that you take time to review all the terms and conditions properly and to make sure these are in line with what was agreed. Make sure the contract is translated, so that you can read what you are signing up for. If you want to use the Rental Agreement for Foreign Police purposes, remember that the signatures on such a contract need to be verified by Notary.

We also recommend that you ask the landlord to provide the Certification of Ownership (Extract from Cadaster), so that you can check if the person given on the Rental Agreement matches the person registered on the Certificate. If not, ask for a reason, as there may be a subletting agreement, but this is very rare. A copy of the Certification of Ownership will be also required by a Foreign Police.
One more comment to finish:
You may want to start looking for a place in Slovakia in advance from your home country. You very probably will start with Google and find some real estate agencies´ ads. You may be lucky to find a place and settle on the rental terms per email, but there is always a risk involved in not seeing the place personally.
If you do want to proceed this way, we recommend you do the following:
Ask your real estate agent to send you as many photos as possible/video with views from the windows and balcony, views of the street etc.
Ask your real estate agent to provide a Certificate of Ownership of that place along with the draft of a Rental Agreement.
Make sure you feel comfortable with the termination period and other terms concerning contract termination just in case you will not like the place and want to move out as soon as possible.
A good option is to agree on a limited period for your first rental (e.g. 6 months).

For more details as to what to remember before signing a rental contract, read another of our articles:
https://www.movingtoslovakia.com/blog/read-this-before-you-sign-a-rental-contract-in-slovakia
If you need any help with your home search or want to get your Rental Agreement checked, feel free to contact us. We will be happy to help.